Kaleidoscope Insects silk scarf black | 90 cm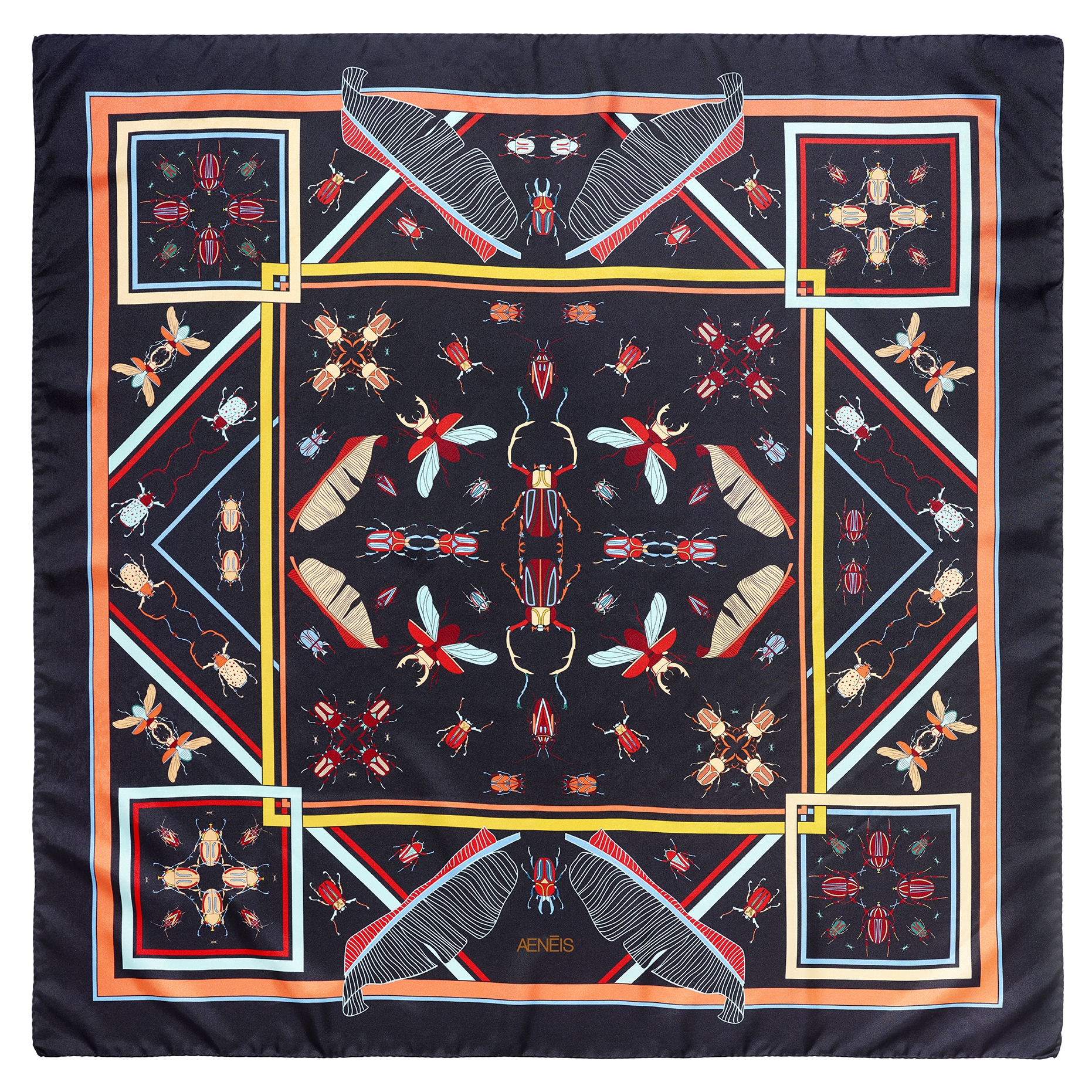 Kaleidoscope Insects silk scarf black | 90 cm
The Aenēis Kaleidoscope Insects print silk scarf comes with a design composed with insects of all shapes and colors combined with geometrical elements. Crafted in Italy from silk-twill. All the silk scarves will be delivered with the signature Aenēis' gift box.
- Printed silk twill
- 100% silk
- 90 cm x 90 cm
- Hand-finished edges
- Dry clean only
- Made in Italy
Discover more looks with the Botanical Insect silk scarf in red in our Stories section or Instagram account.